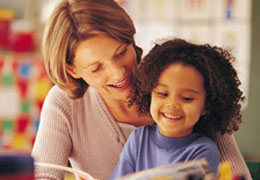 Teacher Support Network (TSN) was founded in 2001 with the goal to help schools and school districts recruit and retain the highest quality teacher for every classroom.
We begin with a teaching candidate database of over 150,000 certified and lateral entry candidates across all key disciplines, including the high-need subject areas of special education, bilingual, ESL, math and science. We then ensure a candidate's preparedness by assessing him/her against a set of foundation skills utilizing our TeacherKeys assessment, built upon ACT's WorkKeys platform. We also evaluate their softer approach to teaching by assessing their personal attributes: compassion, integrity, workplace habits and commitment to high ideals.
Beyond recruiting and assessment, we also have discreet modules to support application tracking, hiring and finishing, workforce/ NCLB reporting and a completely outsourced Induction/ Pre-service Orientation Academy to ensure the newly placed teachers receive the pedagogical support and the on-going teaching community support and mentoring required to ensure their success. In total, it's a comprehensive approach to the teaching candidate continuum, which we believe provides dramatic results - more cost-effective recruitment and placement and improvements to long-term retention!