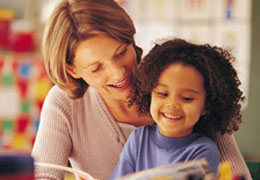 Ramon Cortines
Ramon Cortines is the executive director of the Pew Network for Standards-Based Reform at Stanford University. He has served as the superintendent of schools in Pasadena, San Jose, and San Francisco, California. He has also served as Chancellor of the New York City Public School System.
Richard Erdmann
Richard Erdmann has been an innovative leader in the field of educational technology for the more than 30 years.  He has founded and managed several education companies that have pushed the envelope in educational technology, curriculum reform and instructional practice.
Richard founded Syfr Corporation to stimulate creative problem solving in education, primarily through conferences and professional development. Throughout his 35 year career in education, he pioneered the integration of technology, teaching and learning. In the early1970s, he began his career as a performance-based contractor – an education supplier paid on the basis of improving student performance - a management technique suggestive of today's NCLB. In the 1980s and 1990s, his innovative software companies established many "firsts" in education technology, while simultaneously embracing the role of the teacher in the classroom. These include the first educational networked products, the use of recorded audio to improve fluency, and bridging state standards and teacher-created lesson plans through online testing products. He has always been a part of an education family with his wife currently serving as a principal; his mother and sister were teachers, and his father worked as an economics professor at the University of Wisconsin.
Richard's view of American education is based on a life-long commitment to understanding the many forces that impact our schools, including history, race, class, culture, and economics.
Mary Futrell
Mary Hatwood Futrell has served as the dean of The George Washington University Graduate School of Education and Human Development (GW/GSEHD) in Washington, DC since 1995. She is a Professor of Education Policy and Administration, as well as the Director of the Center for Curriculum, Standards, and Technology. Through the Center, GW/GSEHD has taken a leadership role in the National Board for Professional Standards voluntary certification process for professionals in teaching jobs.
In addition to her unprecedented six-year term leading the NEA, Dean Futrell is the Founding President of Education International, which represents 31 million educators in teaching jobs worldwide. She is a former president of the World Confederation of Organizations of the Teaching Profession and was a senior consultant for Quality Education for Minorities Network. Dean Futrell serves on the boards of the Kettering Foundation, the Holmes Partnership, and the National Society for the Study of Education.
Richard Kunkel
Richard C. Kunkel serves as Professor of Educational Leadership and Policy Studies at Florida State University and is a member of the Advisory Board of Teachers Support Network. He is also a Consultant with EdDesigns of Ft. Lauderdale, Florida and the Cardean Learning Group of Chicago, Illinois.
Dr. Kunkel has been a Dean level administrator for more than 30 years and has served as the Dean of the College of Education at the Florida State University until May 2005 and as Dean of Education at Auburn University's College of Education from January 1, 1990 through June 2001.
In addition to holding leadership or board positions in several teaching colleges including Auburn University, the University of Nevada, St. Louis University and Ball State University, Dr. Kunkel has held important positions in many professional organizations, including the National Council for the Accreditation of Teacher Education, where he served as Executive Director, and the Council of Post Secondary Accreditation.
Author of numerous books and professional articles, Richard was a Wayne T. Smith Distinguished Professor and has been the recipient of many grants, including those from the United States Department of Education, the Jesse Ball DuPont Foundation, the Danforth Foundation, the Menninger Foundation, the Garvey Foundation, and the Lilly Endowment.
Robert Peterkin
Robert Peterkin, who received his Ed. D. from the University of Massachusetts, Amherst, has held school superintendencies in Cambridge, MA and Milwaukee, WI, and has enjoyed a long teaching career in educational leadership, from special education teacher to deputy superintendent, mainly with the Boston Public Schools. His current work focuses on the restructuring of urban public schools for educational equity and higher student achievement, expansion of school leadership to include women and people of color, and coaching school leaders with a focus on teaching and learning. Dr. Peterkin has written and lectured on equitable school choice, school governance, school desegregation, women and people of color in leadership, the achievement gap, success in a teaching career, and the impact of school reform on the achievement of African American children.
Arthur W. Stellar
Dr. Arthur Stellar is the superintendent of the Burke County Board of Education, and has two decades of experience as a superintendent, serving most recently as superintendent of the Taunton Public Schools in Taunton, Massachusetts, from 2005 through the end of June, 2009. He has also been Superintendent of Schools in Mercer County, West Virginia; Oklahoma City; Cobb County, Georgia; Kingston, New York; and was Deputy and Acting Superintendent in Boston. Dr. Stellar holds a Ph.D., in Education Administration from Ohio University. He also has a Bachelor's Degree in Elementary Education and a Master's Degree in Elementary School Administration from that institution.
The systems in which he has worked are noted for having achieved significant gains in student achievement under his leadership. For example, the Taunton Public Schools achieved the top ranking in English language arts and was second in math among the 22 urban districts in Massachusetts, despite experiencing high rates of poverty and being next to last in per pupil spending. The school system was one of only two urban districts to make AYP (Adequate Yearly Progress, under the No Child Left Behind Act) for three years in a row.
Dr. Stellar has received numerous awards and recognitions, including the Crystal Star Award from the National Dropout Prevention Network/Center, the American Association of School Administrators' Leadership for Learning Award and Dr. Effie Jones Humanitarian Award, and the Environmental Stewardship Award from Energy Education, Inc. Dr. Stellar has held national leadership positions in a number of organizations, and is the former national president for the Association for Supervision and Curriculum Development, the North American Chapter of the World Council for Curriculum and Instruction, and the Horace Mann League. He is the former chairman of the board for the National Dropout Prevention Center/Network of Clemson University and is on the Board of Directors of Teachers Support Network. He is a former adjunct faculty member at Lesley College and has been a Fulbright Scholar for Japan, Argentina, Mexico and Brazil.