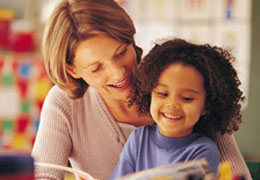 Ted Sanders
Formerly President of the Education Commission of the States, Ted has deep experience as an educator, including classroom teacher, chief state school officer in three states, acting U.S. Secretary of Education and most recently, University President of Southern Illinois University.
Currently, Dr. Sanders chairs the board of the Teachers Support Network, is the Chairman of Ellis University, co-chairs the National Commission on Teaching and America's Future, is Lead Director of Plato Learning and Vice-Chairman of Knowledge Universe Education.
From 1991 - 1995, Ted was the Ohio Superintendent of Public Instruction and prior to that he served as Deputy U.S. Secretary of Education, during which time he also served as acting U.S. Secretary of Education, a post he held from November 1990 to March 1991. Ted also served as Illinois State Superintendent of Education, after holding a similar position in Nevada. He also taught in the Mountain Home, Idaho and Bureau of Indian Affairs School Districts and worked for the New Mexico Department of Education.
Dr. Sanders received his Ed. D. in Educational Administration and Higher Education from the University of Nevada - Reno. He holds an M. A. in Teaching Mathematics from Washington State University and a B. S. from Wayland Baptist University in Texas.
Steve Distler
Steve Distler is currently Managing Director of Warburg Pincus, a leader in global equity investing. He also specializes in education and training investments, and serves on the boards of numerous educational companies, including APEX Learning, Inc. and 4GL School Solutions, Inc. Steve received his B.A. from Tufts University in Massachusetts, his M.B.A. from New York University, and serves on the Board of Overseers of Tufts University. 
Tracy MacGregor
Tracy has deep entrepreneurial roots, having spent the past decade building technology and professional services companies in support of institutional investors such as Warburg Pincus, Baker Capital and The Apollo Group. He currently serves as Chairman of the Board, Rare Medium, an Atlanta based technology and application development company.
Prior to his current position, Mr. MacGregor served as CEO of Struthers Martin, an Internet integration company, and as General Managing Partner, Technion Communications, a database marketing, telemarketing, and media-tracking firm. Before his entrepreneurial endeavors, Tracy spent 12 years at AT&T holding a number of senior management positions in network engineering, sales, marketing, product management and operations.
Mr. MacGregor earned degrees in English and Computer Science from Lynchburg College / University of Virginia and attended graduate school at Rutgers University in Newark. He has also served on the School Board of his children's schools in Atlanta, GA and Princeton, NJ.  
Michele Norris
Michele has spent her career building solutions for education. Her experience includes the support of instructional and administrative management solutions for public schools. Michele also has extensive experience in professional development and assessment solutions. She holds a BA from Vassar College.