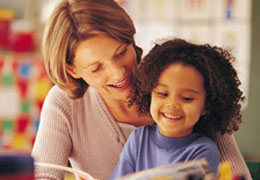 ACT
is an independent, not-for-profit organization that provides more than a hundred assessment, research, information, and program management services in the broad areas of education and workforce development.
Each year, ACT serves millions of people in elementary and secondary schools, colleges, professional associations, businesses, and government agencies, nationally and internationally. ACT has offices across the United States.
Though designed to meet a wide array of needs, all ACT programs and services have one guiding purpose: to help people achieve education and career goals by providing information for life's transitions.

American College of EducationAmerican College of Education (ACE) is a leading choice for educators, with enrollment larger than the graduate schools of education at Harvard, Northwestern, Stanford, UT Austin, University of Michigan, and Vanderbilt combined. Not only do 83% of ACE graduates complete their program in 18 months or less, its graduates express an exceptional 95% satisfaction rate with their college experience. 
 ACE students don't just earn a degree ? they receive tangible instruction on how to improve their classrooms and their schools. Educators are able to immediately apply what they learn to their classrooms. ACE's Master of Education programs, including the M.Ed. in Curriculum and Instruction, the M.Ed. in Educational Leadership, the M.Ed. in Educational Technology, and the M.Ed. in Elementary Education, are aligned with the needs of the students and education system of today. Concentrations are available in common core math, literacy, STEM science, classroom management, English as a second language (ESL), and bilingual education. ACE also offers doctoral and specialist degree programs. The Ed.D. and Ed.S. in Leadership from American College of Education?s School of Advanced Studies include a guided research experience on either a doctoral dissertation or a capstone project. For those seeking to become teachers, the Transition to Teaching (T2T) Certificate or Master of Arts in Teaching (M.A.T.) programs in Elementary and Secondary education can be your path to initial elementary or secondary teacher certification. Both programs offer convenient online coursework and a 10-week student teaching experience for individuals with a bachelor?s degree in any field. Learn to manage the K-6 or 6-12 classroom, research best practices, and guide your students toward success.