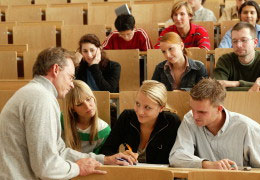 Web Site for Teachers Answers Call to Streamline Career Placement.
Recent graduates and career changers are increasingly looking to online sources for their next teaching jobs. Web sites dedicated to teachers, such as Teachers Support Network, position highly qualified teaching candidates before school districts eager to hire, streamlining the employment process and cutting out excess paperwork.

"The days of 300 candidates for a single position are gone," explains Thomas A. Kersten, Illinois Superintendent. "Administrators often find themselves competing vigorously for a select pool of highly qualified candidates." School districts must now rely on a host of different recruiting methods to survive in this competitive marketplace - web sites for teachers and teacher placement provide an extra "edge" for many recruiters.

In particular, web sites like Teachers Support Network have become invaluable hiring tools for progressive school districts. According to AAEE's 2004 Job Search Handbook, "More and more school districts are using online application processes rather than the traditional paper-dominated systems. These (web sites) provide well-organized, efficient methods of tracking and filing candidates and are easily accessed by hiring administrators from any computer."

Other advantages to the web site model for teachers is the ability to search and apply for K-12 positions nationwide, build a free profile and download credentials, and showcase skills to school districts of choice. Teachers Support Network even offers the ability for candidates to be recognized as "highly qualified" by completing TeacherKeys Assessments.

For both teachers and school districts, web sites committed to teacher placement are expected to become standard as the education space becomes steadily more automated, and the teacher marketplace more selective.




Source:
Kersten, Thomas A. "What You Can Expect as You Enter the Job Market and Meet Today's Recruiters." AAEE Job Search Handbook, 2004.