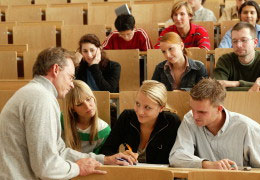 Teachers look to us when looking for teaching jobs. At Teachers Support Network, we are dedicated to placing highly qualified teachers in every classroom and supporting them through their first years on the job. We supply the tools, techniques and teacher resources expressly focused on the recruitment and retention of highly qualified teachers.
With a singular emphasis on teacher support and longevity, Teachers Support Network boasts a strong commitment to mentoring and professional development. Our goal is to use the best resources to retain the very best teachers.
We provide:
aspiring teachers a marketplace of potential K-12 career opportunities.
new teachers the mentoring, support and teacher resources critical to long term success.
Private, free and secure online tools allow teacher candidates to build a portfolio, including credentials, work history, and special interests. TSN then showcases your talents to a huge audience of eager school districts looking to hire, and ushers you through the employment process with personalized follow up and support. Our teacher resources and tools are intended to streamline your job search.
Teachers Support Network can also increase your chances of being noticed by hiring school districts. By taking ACT's online TeacherKeys assessment, you can differentiate yourself as "highly qualified," and set yourself apart from other candidates.
Teachers Support Network's resources make it simple to find and keep the right teaching job. Just 5 easy steps:
Fill out a free profile
Distinguish yourself as "highly qualified" by taking TeacherKeys
Search for jobs nationwide, or let school districts contact you
Get hired by the school of your choice
Enjoy ongoing mentoring, support, and new teacher resources